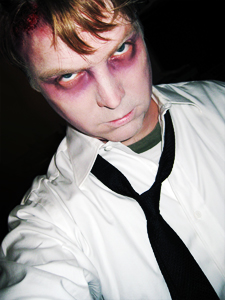 Director & Cinematographer: Michael Paul
Director Michael Paul started his career as an arcade video game designer. Later broadening his scope from artist to executive, he returned to school for his MBA, pursuing further courses at Harvard and Northwestern. Michael has been making short films with Anne and his friends for over 20yrs, "Roman's Bride," is his first feature length production.

Favorite Horror Film - Evil Dead 2.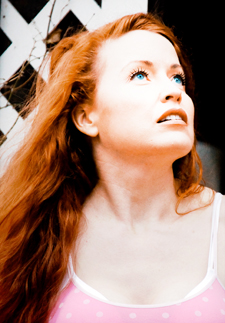 Actress, Writer & Producer: Anne Paul
Anne Paul's multi-layered career spans the fields of art, engineering, and entertainment, having built multiple companies and managed wide varieties of talent. As a Producer, Anne keeps our production focused, our actors happy, and our sets efficient. As a Writer, Anne understands our actor's strengths, the challenges faced by our crew and the full scope of the process from pre-production to final edit.

Favorite horror film - The Shining.
Film Composer: Mark Nadolski
Mark has studied under some of the top names in the music and the film industry. He has received private instruction under Columbia Records artist Frank Catalano (Bang! #14 Billboard Charts), Hollywood sound and music veterans David Stone (1993 Oscar, best Effects, Dracula) and Harry Manfredini (Friday the 13th series), along with composition teachers Kurt Westerberg and Paul Failla and Chicago recording veteran Tom Miller (The Blues Brothers, Placido Domingo).